The Jorson's Bar in Jodhpur
Perfect Place For A Special Occasions
The Jorson's Bar In Jodhpur is the perfect spot to enjoy an occasional drink with friends, colleagues or solo and makes for a cosy date night for couples.
TRADITION & QUALITY BEST BAR IN JODHPUR
Mantra Hotel offers many versatile settings so whatever mood you're in, you can find comfort at either location. We have televisions propped in the slightest degree angles at the pub and lots of beer choices .
Choose & Taste What You Like
We serve a delicious selection of beverages—from the best local craft brews to distinctive, food-friendly wines bar and pub in jodhpur .
This mantra hotel bar is the best with unique flavors . This best pub in Jodhpur is enhanced by the use of pastel color walls and fantastic design. This PUB has brilliant lights with many wooden furniture and gives you freshly made drinks . This is located in 5- star hotel Mantra Hotel Jodhpur .
Planning to catch up with friends with chilled beer come on this rooftop pub in Jodhpur. Then head off to this rooftop best bar in jodhpur were the good times seem to last forever. This Bar where they feel ambiance there is good music playing, and these happy hours are the best times for a week.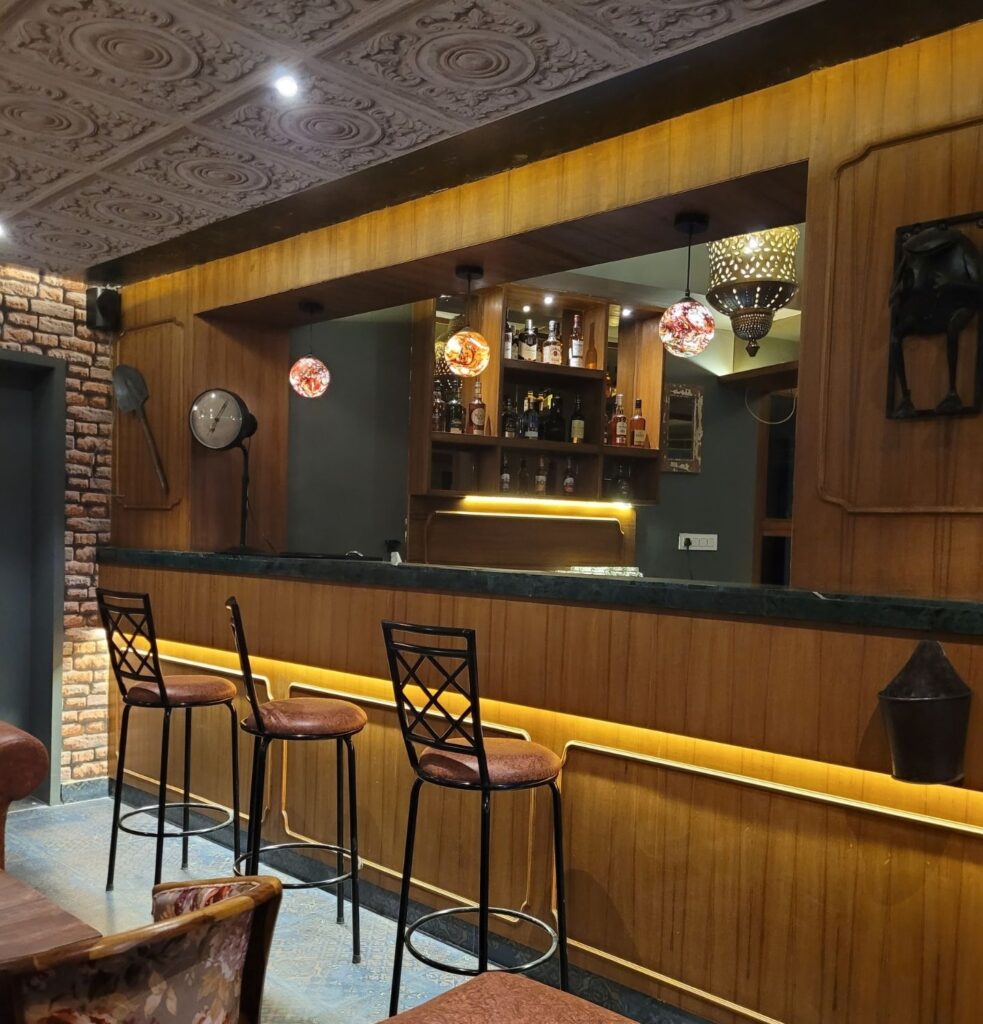 Special Promotion For This Month!
COME WITH MORE THAN 8 PEOPLE GET 20% OFF. BRING ALL YOUR FRIENDS HERE!
All our guests the services and facilities
Open Daily: 7:00pm - 11:00pm